As 2022 draws to a close, Blue Cross and Blue Shield of Nebraska (BCBSNE) reflects on the community events, partnerships and news that defined the last 12 months.
Here are a few of the company's top stories from the past year: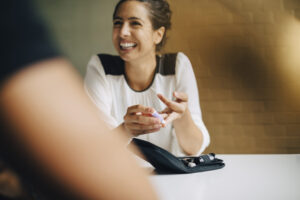 January – Blue Cross and Blue Shield of Nebraska to offer $0 cost share for insulin
As of Jan. 1, 2022, BCBSNE members with diabetes who are covered under a fully insured employer group health plan can obtain preferred insulin listed on the company's formulary list, at no cost to them.
February – Five tips to keep your heart healthy
In honor of American Heart Month, BCBSNE shared five tips for heart health, such as how people can add more movement to their day through activities they enjoy, like dancing and gardening.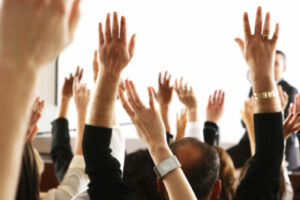 March – The Belonging at Blue Summit celebrates Team Blue's commitment to diversity and inclusion in the workplace
This week-long summit began on Monday, March 7. Over the course of the week, each of BCBSNE's six employee resource groups hosted an event that highlighted their message and purpose and brought employees together for opportunities to grow personally and professionally.
April – Team Blue by the numbers: BCBSNE shares workforce diversity statistics for 2022
Key data included the generational split of employees, the number of women and people of color within the company and the percentage of employees who believe the organization values diversity.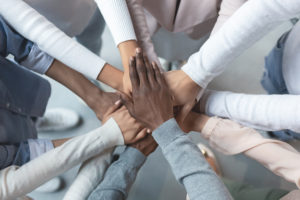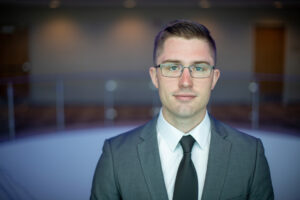 May – BCBSNE security analyst, a former intern, shares career journey
In 2021, Jesse Hays, an Army reservist, was a few months into basic officer training in Virginia when he received the news he'd been waiting for back home. His full-time position in the Information Services department at BCBSNE was approved.
June – The power of care at your fingertips
BCBSNE spotlighted Jillian Ridpath, a nurse health coach who helps members navigate their health care journey through Wellframe, a confidential, mobile-based application program provided to BCBSNE members at no cost.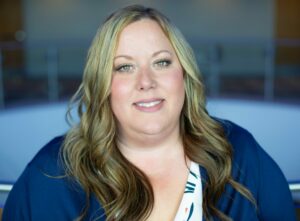 July – BCBSNE to offer a new individual plan on the ACA Marketplace for 2023, increasing coverage choices across the state
BCBSNE announced it would introduce a new individual health care plan called Nebraska HeartlandBlue on the government's ACA Marketplace for 2023, providing Nebraskans and their families not covered under an employer's health plan with more choices in coverage.
August – BCBSNE awards CHAD and 19 member agencies the Health of Nebraska Sponsorship
BCBSNE awarded the Combined Health Agencies Drive and 19 member agencies under its umbrella the company's Health of Nebraska Sponsorship, which supports programs and services for Nebraskans affected by a medical diagnosis.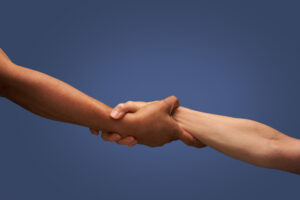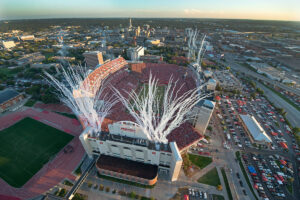 September – BCBSNE celebrates Nebraska teachers with Huskers football ticket giveaway
BCBSNE hosted a giveaway for the Huskers homecoming game and gave 500 tickets to Nebraska educators, staff, school board members and administrators.
October – Inaugural apprenticeship class graduates, receives job offers through new program
Cheers and applause filled BCBSNE's conference room on Wednesday, Oct. 5 as family, friends and coworkers gathered to celebrate the graduation of Ignite Nebraska's first-ever apprenticeship class. Ignite Nebraska provides access to in-demand career opportunities through paid apprenticeships.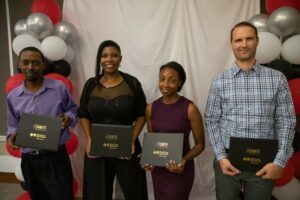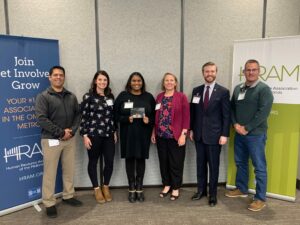 November – BCBSNE awarded the HRAM IDEAL Award
The award, given since 2019 by the HRAM Diversity and Inclusion Committee, recognizes companies in Omaha for their diversity and inclusion initiatives, implementation, research and successes at various levels.
December – Gov. Ricketts highlights success of workforce development programs
On Monday, Dec. 19, BCBSNE's Joni Wheeler and Laura Croswell joined Gov. Pete Ricketts and additional key Ignite Nebraska stakeholders for a press conference promoting the paid apprenticeship program.