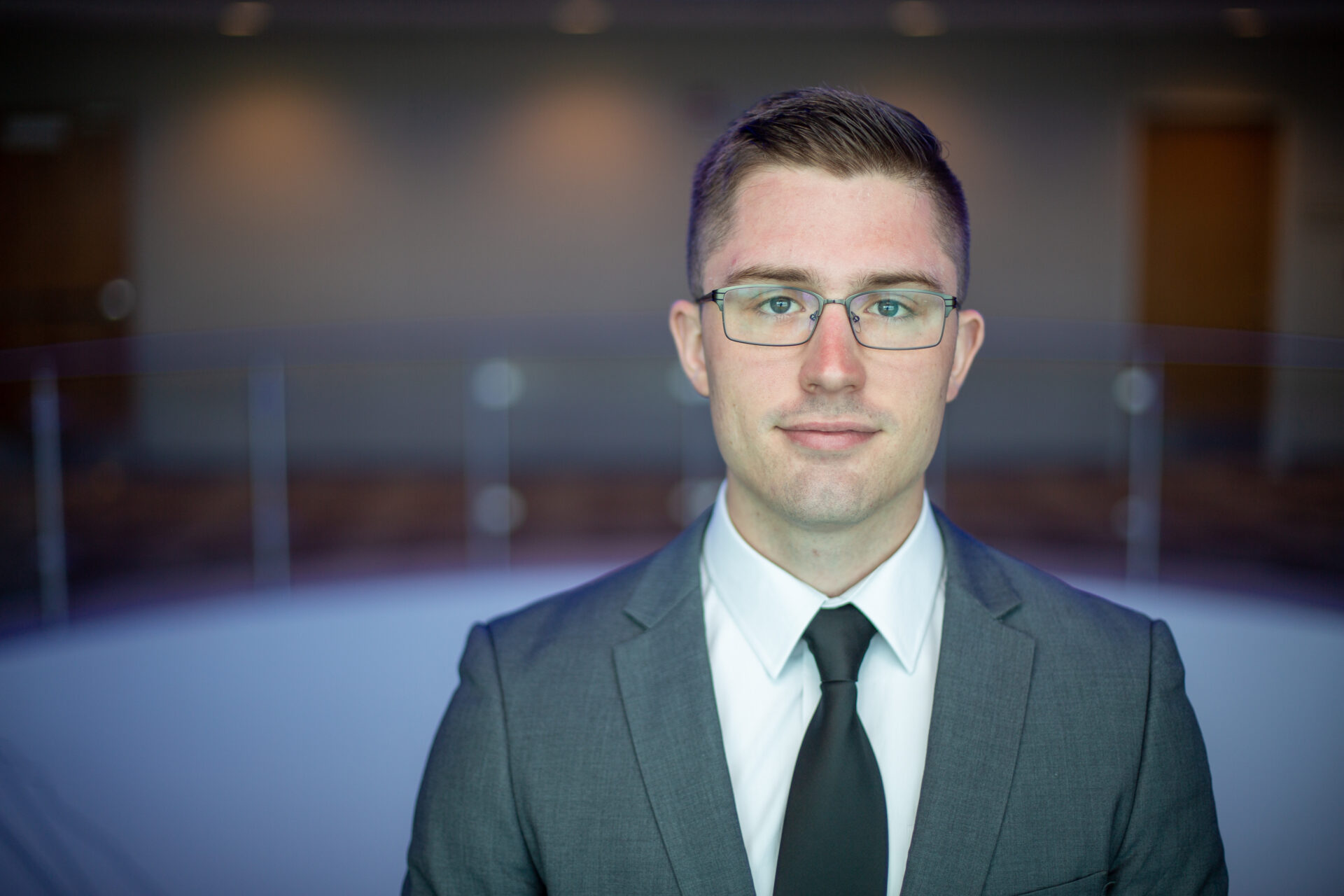 In 2021, Jesse Hays, an Army reservist, was a few months into basic officer training in Virginia when he received the news he'd been waiting for back home.
His full-time position in the Information Services (IS) department at Blue Cross and Blue Shield of Nebraska (BCBSNE) was approved.
"It was something that I wanted for so many years, and I finally got it," Hays said. "When it comes to Blue Cross, the atmosphere is too positive to pass up."
Hays first joined BCBSNE in May of 2019 as an IS intern. Through the company's internship program, he had the opportunity to connect with all of BCBSNE's interns weekly for informational seminars on topics, like how to build a LinkedIn profile, a volunteer outing and group project competition.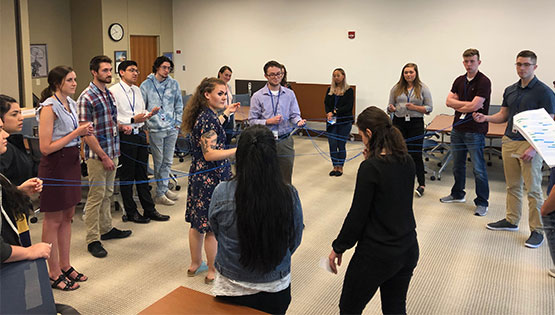 Hays' favorite activity from the program demonstrated the relationship between BCBSNE's different business areas using strings, held up by the interns and connecting them together.
"It showed how every single department is important and crucial to what the business wants to complete," Hays said. "You can't complete the vision without every department being a part of it."
Hays recommends BCBSNE's internship program to others.
"If someone is trying to decide between Blue Cross and another internship, I would say to choose Blue Cross," Hays said. "At Blue Cross, you're doing real work. You're learning how a company works and what you'll be doing in the real world."
During his time as an intern, Hays had the opportunity to work on several IS teams. He transitioned to Cyber Security in February of 2020 and currently works as a security analyst.
Mansoor Rahmanzai, senior security specialist and Hays' coworker, said when Hays joined the team, he adapted quickly and stood out thanks to his ability to identify areas for improvement.
"During Jesse's time as an intern, he was a great team-player, always faced challenges head-on and took on any learning opportunity," Rahmanzai said. "Jesse's can-do attitude has been noticeable amongst his team members, leaders and the organization and has landed him a great opportunity focusing on Application Security on the Cyber Security and Defense team."
Overall, Hays said his transition to becoming a full-time employee went smoothly.
After all, he had experience with balancing a hectic schedule, having worked 32-hour weeks as a BCBSNE intern while earning his bachelor's degree at the University of Nebraska at Omaha and participating in Reserve Officers' Training Core, a college-based program preparing students to become officers in the military.
"It didn't feel like I was burning myself out because I enjoyed coming to work and putting in the hours because I learned so much and got to be with people who I enjoyed being around," Hays said.
Outside of the office, Hays and the Cyber Security team enjoy staying connected by playing video games together.
For more articles like this, visit Team Blue.