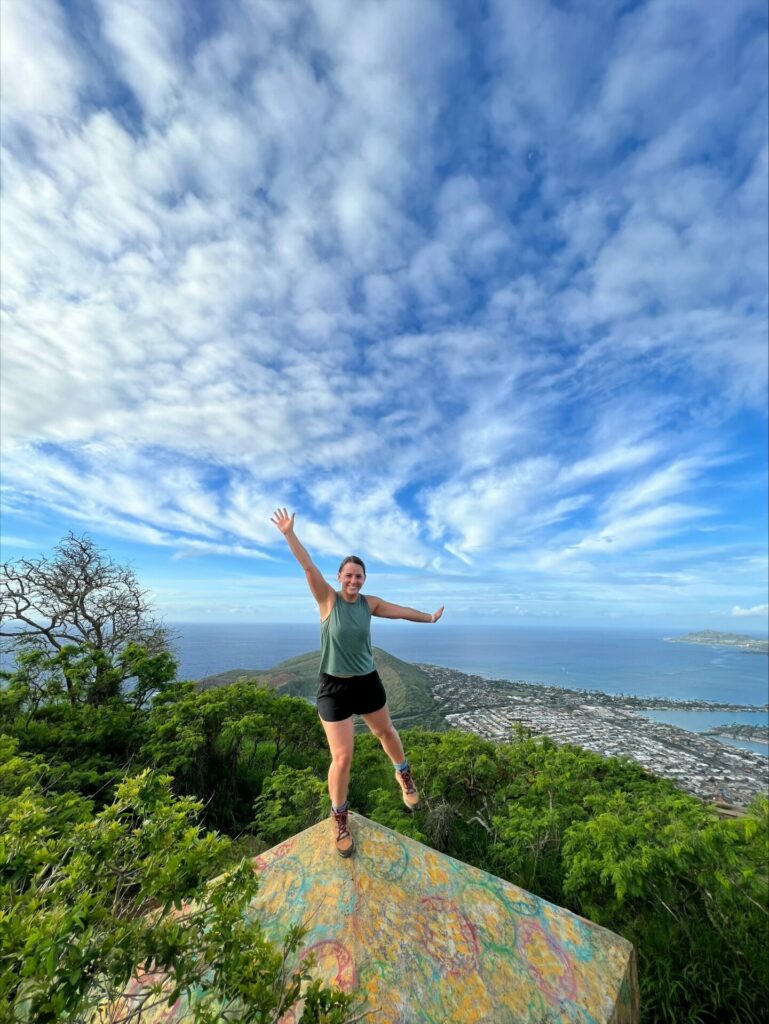 Making a commitment to her fitness at a young age, Hannah Wooden, a customer service representative at Blue Cross and Blue Shield of Nebraska (BCBSNE), has always found a way to put her health first. She found her passion for fitness, especially CrossFit and weightlifting, in high school, and it has continued to grow.
"In high school I saw my brother doing bodybuilding competitions," Wooden says. "One day I asked him to teach me how to lift weights, and he taught me how to do the standard things like bench press, squat and deadlift. After that, I just kept going and learned a lot more."
Wooden struggled at first to get into a routine of going to the gym and performing these challenging exercises like deadlifting. She felt uncomfortable going when she did not know exactly what to do at the gym. Over time, she began to feel more at ease as she gained experience.
"I got more comfortable, and I learned what type of fitness style I enjoy," Wooden says.
Although her life and body have gone through changes, like having her daughter, she has always made sure to find time for herself at the gym. When pregnant with her daughter, Wooden had to adapt her workout routine, which at first wasn't easy.
"I think it was hard because I wanted to just return to the same fitness level that I was at before I was pregnant," Wooden says. "I had to scale it back and work my way back up, which was hard because I just wanted to be back to how I was. It's been like a year, and I'm just now feeling back to normal."
Making sure her family is healthy is Wooden's number one priority. She feels that putting her health first has turned her into the best person she can be for her family and others.
"I am passionate about making myself the best version of me for my family," Wooden says. "I don't believe that you just get old and stop doing the things that you love. I believe that if you manage your wellness now, that's going to incorporate into your future and is going to just allow you to create more memories with your family."
To read more stories like this one, visit Health and Wellness.
*Wise & Well is a monthly wellness series highlighting BCBSNE employees and their dedication to health and wellness.