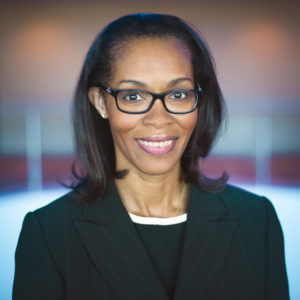 Dr. Josette Gordon-Simet, Blue Cross and Blue Shield of Nebraska's (BCBSNE) chief medical officer, has been selected to serve on the recently established Primary Care Investment Council by Governor Pete Ricketts.
The Nebraska Legislature created the Primary Care Investment Council in 2022 to review the funds invested in primary care in Nebraska, assess the barriers preventing state residents from receiving care, and compare these factors to other states. The council members will also provide recommendations for ways residents can get access to primary care to the legislature.
Gordon-Simet's representation will allow BCBSNE to better support primary care in the state and ways to make it more widely available.
"This council brings together a diverse group of experts with the shared goal of improving the health care delivery system," said Gordon-Simet. "As the only health insurer based in Nebraska, BCBSNE is uniquely positioned to drive positive change in the health care system.  I am excited about the opportunity to work with my colleagues on the council and identify solutions to lower costs and improve health outcomes for our members and all Nebraskans."
Read more about the Primary Care Investment Council at NebraskaLegislature.gov.
For more articles like this one, visit Team Blue.