As many as 15% of patients have received a surprise bill after a hospital stay. We're working with lawmakers to find solutions and are recommending specific changes that can better protect consumers.
Congress is considering two different ways to resolve payment disputes involving surprise bills. Here we take a look at the facts and the myths.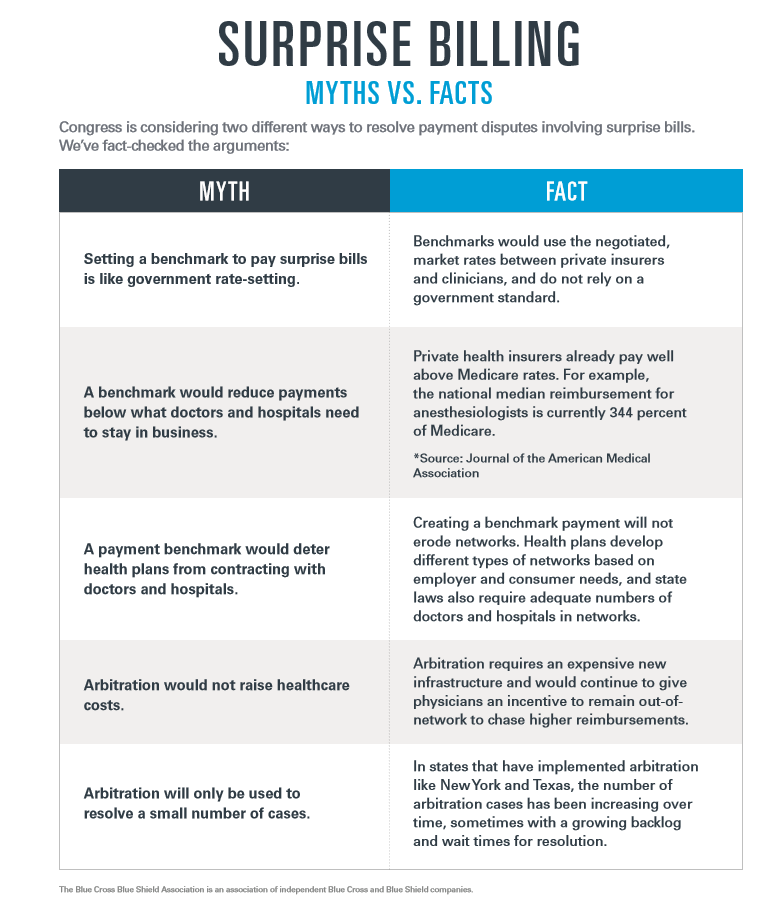 Learn more at BCBSProgressHealth.