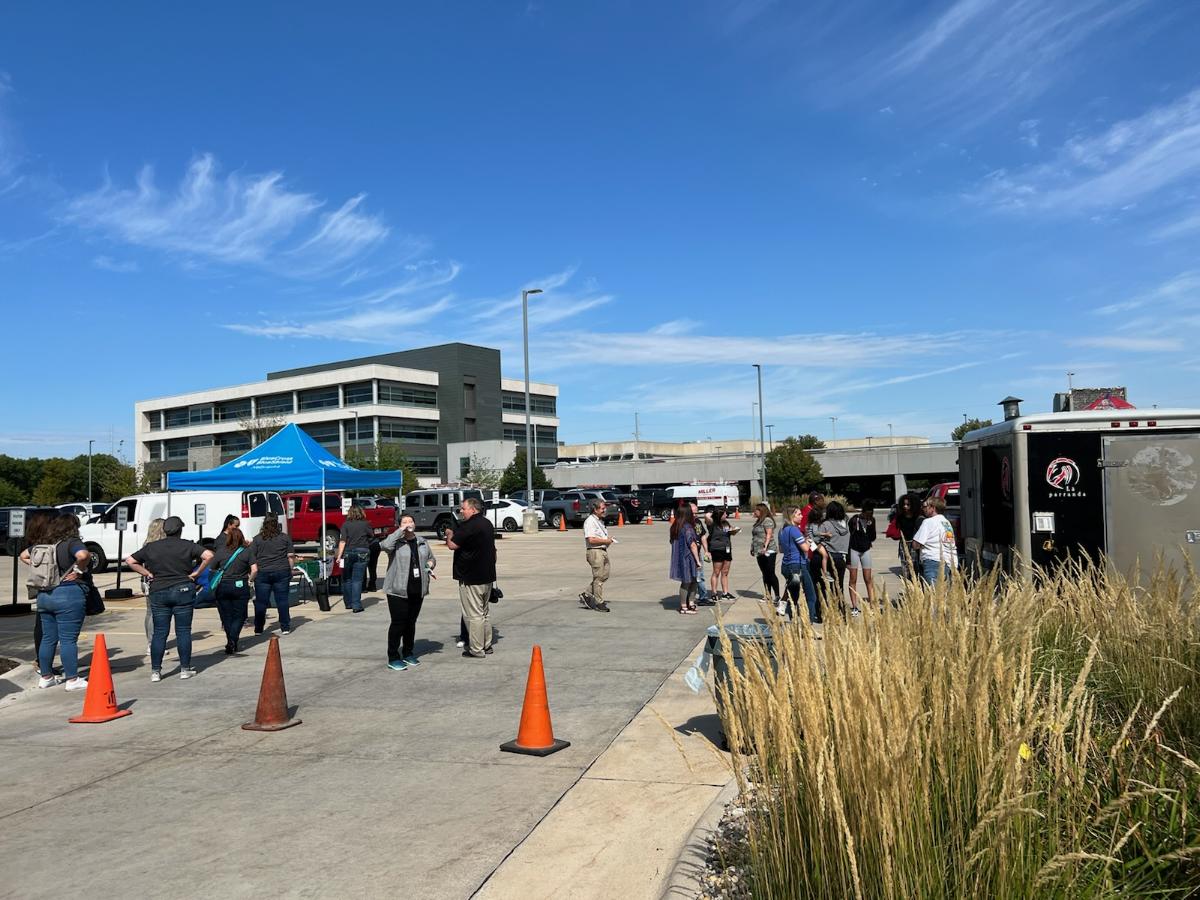 On Friday, Sept. 16, Latinos Empowered to Achieve their Potential (LEAP), a Blue Cross and Blue Shield of Nebraska's (BCBSNE) employee resource group (ERG), celebrated Mexican Independence Day with free tacos and drinks.
Mexican Independence Day, also known as El Grito de la Independencia (Cry of Independence), takes place on Sept. 16 annually and honors Mexico's declaration of independence from Spain in 1810. Around the world, people celebrate the holiday with food, parades, fireworks and mariachi.
Maria Mayorga, group billing and stop loss supervisor and LEAP member, said she feels it's important to inform people on Mexico's Independence Day.
"A lot of people assume Mexico's Independence Day is May 5 because of the large Cinco de Mayo celebrations around the country," she said.
The celebration took place in the Blue Cross Centre parking lot from 11 a.m. to 1 p.m. LEAP brought in La Parranda taco truck, which specializes in authentic Mexican food. Taco filings consisted of chorizo (sausage), azada (steak) or adobada (pork) and choice of toppings, which typically include cilantro, onion, salsa and lime. The first 150 tacos were free on a first-come first-serve basis.
All employees were encouraged to join the celebration and stop by the LEAP table for refreshments, spicy candy and a Mexican flag souvenir to commemorate the event while traditional Mexican music played in the background.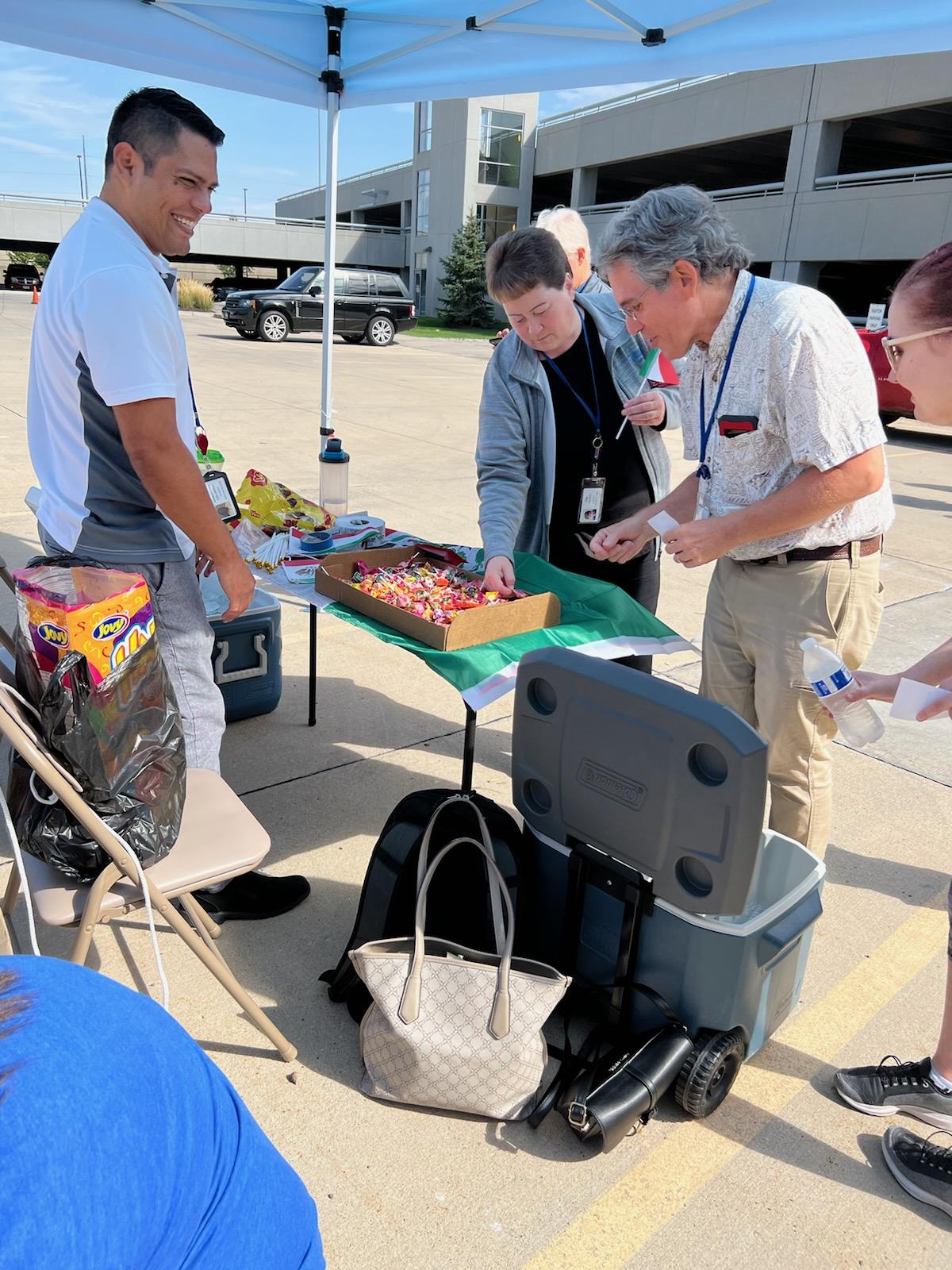 "In times when people are working from home, we believe celebrations like this are critical in helping us build engagement internally," said Christian Gallardo, IT compliance program manager and LEAP president (pictured above hosting the LEAP table). "I feel proud about who we are and how we always come together. I love that people not only tried the tacos but also tried the spicy Mexican candy. All these actions reassure me that I am in a company that values people."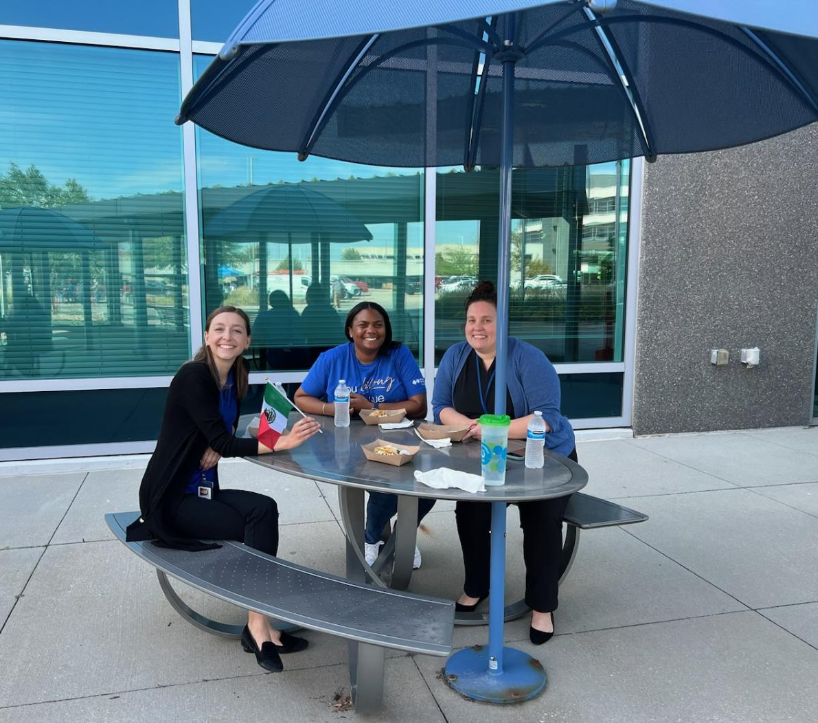 Team Blue enjoying tacos.
One of the attendees, Kim Diggins (pictured below) said she appreciated the event and seeing everyone enjoying themselves.
"The best part was seeing everyone so happy and having fun," said Diggins, life safety specialist. "The tacos were awesome; thanks for letting us be a part of this wonderful day."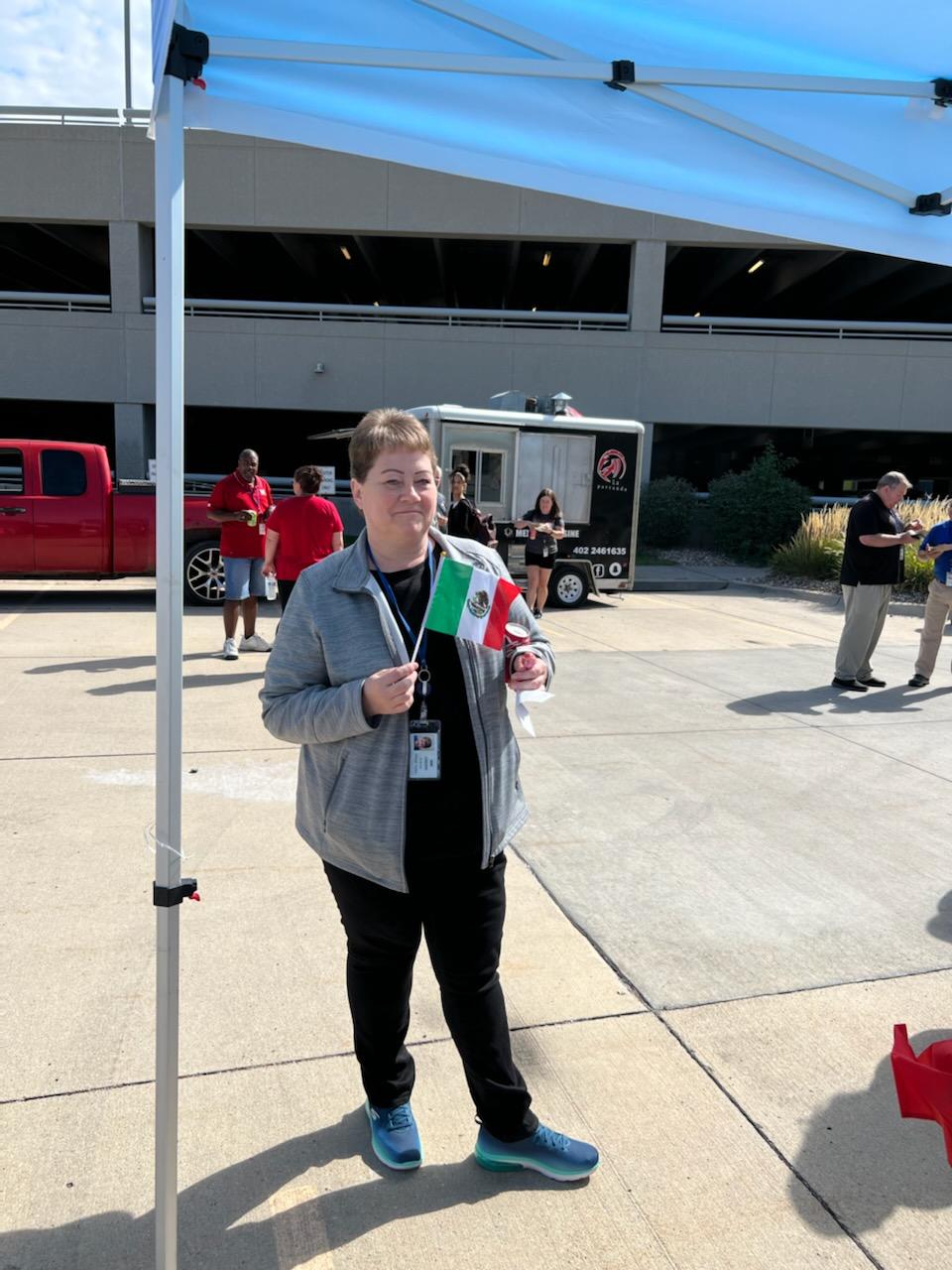 Mayorga said she felt the event had great participation and believes LEAP's continued effort to promote different cultures and the importance of diversity was successful.
"It was a great feeling seeing coworkers enjoying the tacos," said Mayorga. "I loved seeing all the support, and I appreciate BCBSNE supporting our ERGs to embrace diversity in the workforce. It creates a sense of belonging, even when you look different."
For more articles like this, visit  Team Blue.