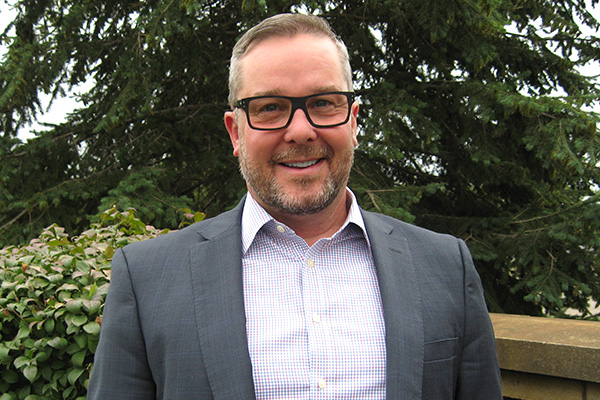 Q&A with Scott Reid, vice president of sales and strategic relationships at LifeSecure 
You may have heard of supplemental insurance products on TV or received mailings offering protection and coverage beyond your standard health insurance. But what exactly are supplemental health insurance products?
Blue Cross and Blue Shield of Nebraska (BCBSNE) offers supplemental products through LifeSecure Insurance Company. Recently, Scott Reid, vice president of sales and strategic relationships with LifeSecure, answered a few of the most common questions about what these products offer and who needs them most.
What are Accident, Critical Illness and Hospital Recovery insurance?
LifeSecure's supplemental health solutions offer families a financial safety net after unexpected health events, which helps them focus on their recovery. All three products pay benefits directly to you, regardless of any other insurance coverage you may have.
Accident Insurance helps pay bills and other out-of-pocket costs after an accidental injury, such as a fall on the ice or a broken bone.
Critical Illness Insurance provides financial support when you are diagnosed with a serious illness, like a heart attack or cancer. By purchasing critical illness insurance, you will receive a lump sum payout that can be used to help cover the cost of care and much more.
Many insurance plans have a maximum amount they pay for a hospital stay. Hospital Recovery Insurance provides cash benefits for each day of a hospital stay. This can help cover costs above the maximum that an insurance policy would provide.
What's the benefit of having one of these policies in addition to health insurance?
Supplemental insurance, like the plans offered from LifeSecure, are a valuable extension of health insurance. Supplemental plans can add an additional layer of financial protection and more flexibility for unexpected costs during and after an injury or illness.
LifeSecure products pay cash benefits directly to the policyholder to help with the costs that health insurance doesn't always cover, like deductibles, copays and coinsurance, diagnostic exams and prescription medications. The added benefit of a cash payment is that many people also use LifeSecure benefits to help pay bills, like rent or a mortgage, or for things like housekeeping and other help around the house, or takeout and delivery meals – anything that helps during recovery. And it's completely up to the policyholder to decide how they use their benefits.
Who is a good fit for supplemental coverage?
These products are great for anyone looking for additional peace-of-mind when it comes to unexpected health care costs. When an unexpected illness or injury happens to you or your family, the most important thing is to focus on your recovery. By adding a layer of protection with supplemental products, you can focus on your care and not bills that might pile up.
How do these coverages compare to similar products on the market? What makes LifeSecure unique?
We like to say that LifeSecure provides a different kind of insurance experience, as we believe insurance should be easy to understand, effortless to buy and simple to use. Our products are straightforward and easy to purchase as we've minimized or eliminated health questions, depending on the product.
LifeSecure Accident policyholders typically receive higher benefit payouts compared to other products because they're based on actual medical services and costs needed to treat an injury, whereas other insurers base accident payouts on predetermined benefit amounts.
LifeSecure Critical Illness Insurance includes coverage for nine serious conditions and an unlimited benefit maximum – which means if a policyholder receives a benefit payout for a serious illness, they can receive additional benefits for the reoccurrence of that condition or if they're later diagnosed with a different covered condition.
LifeSecure Hospital Recovery Insurance is a great solution for today's evolving health care landscape where hospitals are placing more patients in observation care for extended periods as an alternative to inpatient admission. Our product provides coverage for both inpatient and observation care.
How does a consumer purchase one of these policies?
If you are interested in learning more about supplemental health options through LifeSecure, contact a BCBSNE licensed sales agent at 888-926-9771 or visit NebraskaBlue.com/LifeSecure.
Ready to buy now? Visit the eShop page and get a quote now.
For more articles like this, visit Insurance 101.