1939 was the beginning of a long tradition of health care coverage in Nebraska. A group of medical professionals, business leaders and others came together to create an organization that today serves over 700,000 people.
To millions of Americans, Blue Cross and Blue Shield represents peace of mind when it's needed the most. That's because the Blue Cross and Blue Shield brand represents the nation's largest and most experienced health care benefit companies.
The Blue Cross and Blue Shield organization is not one single company, but rather a confederation of independent, community-based Plans. Collectively, Blue Cross and Blue Shield Plans cover more than 98 million people – nearly one-third of all Americans – in all 50 states, the District of Columbia and Puerto Rico. With the power of Blue, we are able to provide broad network access and competitive discounts to our clients.
We are a Nebraska-based company, well-versed in the intricacies of employee health benefits. Our Customer Focus philosophy continues to provide our members with world-class customer service and quality programs.
Mission
To lead the way in supporting patient-focused care.
Vision
A healthcare world without confusion that adds more good years to peoples' lives.
Values
Innovate to differentiate.
Invite change to create opportunity.
Enable customer passion.
Openly embrace our communities.
Be open, honest and respectful to inspire trust.
Collaborate to create excellence.
Dr. Joann Schaefer
BCBSNE Writers
2018-04-16T16:35:15-05:00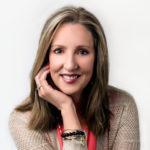 Dr. Joann Schaefer is Executive Vice President at Blue Cross and Blue Shield of Nebraska. She oversees the company's Risk Adjustment, Health Network Services, Case Management, Reimbursement Strategy, Utilization, Quality, Pharmacy, Medical Policy and Wellness areas.
Prior to joining Blue Cross and Blue Shield of Nebraska, Dr. Schaefer served in a dual role as chief medical officer and director of the Division of Public Health for the Nebraska Department of Health and Human Services from 2005 to 2013. Before that, she practiced family medicine and served as a tenured associate professor in the Department of Family Medicine at Creighton University Medical School.
Throughout her career, Dr. Schaefer has worn multiple hats, from physician and public health officer to regulator and now payer, maintaining her focus on helping people live their healthiest lives. Of note, she was involved with disease outbreak investigations, the implementation of numerous safety net programs for the vulnerable, biosecurity strategies, protecting public drinking water and holding a position on the Environmental Trust Board. Through this broad range of experiences, Dr. Schaefer has developed a passion for making healthcare easier, safer, more affordable and more understandable.
During her tenure at Blue Cross and Blue Shield of Nebraska, Dr. Schaefer has worked with her team on developing the necessary tools to help transform health care into a more patient-focused system. She also serves on community boards that share a similar purpose, such as Live Well Omaha, the Salvation Army and The Lane Thomas Foundation.
Personally, she leads by example and believes that a healthy lifestyle, along with a positive attitude, can make a difference in life and longevity. She is a liver transplant patient and has completed more than 25 half and full marathons, as well as one 50k.
Dr. Schaefer graduated from Creighton University Medical School and is board-certified in family medicine. She has been recognized by both Creighton University Medical School and California State University-Fullerton, where she received her undergraduate degree, for her service and as a distinguished alumnus.